Office Hours
January 1 - June 30
8:30 AM - 5:00 PM, Monday through Friday
July 1 - August 31
9:00 AM - 4:00 PM, Monday through Friday
September 1 - December 31
8:30 AM - 5:00 PM, Monday through Friday
Main Office
209 12877 76th Ave
Surrey, BC V3W 1E6

Main Number:

778-593-7565

Loading Email...
Nancy Booth, CPA, CGA
Main Number: 778-593-7565 ext. 23

Loading Email...
Nancy Booth, CPA, CGA, has been working in public practice in the Surrey/Delta area for over twenty years. Her client base contains a variety of business types including construction, consulting, manufacturing, lawyers and dentists. She enjoys helping new and old businesses with their daily problems and long term planning goals.
Nancy, her husband and two children live in Surrey.
Jan Denham, CPA, CGA
Main Number: 778-593-7565 ext. 24

Loading Email...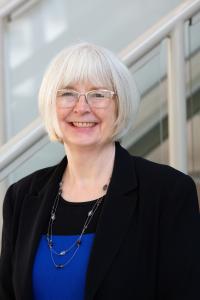 Jan Denham received her accounting designation in 1988. She was employed in senior positions in First City Trust, the Bentall Group, and Warrington Properties. These positions have given her a solid background in accounting systems, property management, investment accounting, and land development. Jan started in public practice in 2001, and she really enjoys the variety of challenges provided by a diverse clientele, and the ever changing tax environment.
Jan lives in Delta with her husband and two children. She is active in her church, Crossroads United, and is currently on the steering committee of the North Delta Refugee Project.

Ken Clark, CPA,CGA
Main Number: 778-593-7565 ext. 0

Loading Email...
Ken Clark has made the decision to downsize his role in Clark & Company's day to day office life and enjoy spending more time with his wife, children, and grandchildren. Ken will still be regularly practising in a consulting capacity with the firm to meet the needs of both his clients and our company as his role in the office changes.
Ken has worked alongside both Nancy Booth and Jan Denham to ensure a smooth and seamless transition for both his individual and corporate clients.
Ken has over twenty-five years of experience working with privately owned businesses to effectively tax plan their affairs and maximize their personal assets.
Ken has been a resident of Delta for twenty years, and has served as a volunteer director of local business groups and youth sports associations.
Ajit Sangha, CPA, CGA
Main Number: 778-593-7565 ext. 25

Loading Email...
After completing her Bachelor of Business Administration at Kwantlen Polytechnic University, Ajit joined the firm in 2010 and obtained her CPA, CGA designation in 2012. Ajit has worked with Ken, Nancy, and Jan on a variety of business types. Along with personal and corporate taxes, she enjoys other engagements, including review engagements and real estate trust audits.
Ajit lives in Surrey with her husband and two children. Outside of work, she enjoys spending time with her family and friends, reading and staying active.